Welcome to the web site of Hebron Free Presbyterian Church, Ballymoney. This congregation, located in the town of Ballymoney, County Antrim, are Bible-believing Protestants whose Presbyterian roots go back to the great Reformation of the 16th century .
Over the years we can testify to the Lord's Goodness to us. From the early days in a barn to the present time in our recently opened church building. A history of this journey can be found Here
PRAYER REQUEST (as our Pastor & others visit Uganda)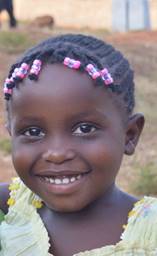 The Emmanuel Christian School, Nsaalu, Uganda, will reopen under the Free Presbyterian Mission Society Africa on 30th April.   Ten representatives will be travelling for the occasion, including Rev. Ian Harris (Mission Board Chairman), Rev. David Park (Missionary Council Chairman) and Mr. Alastair Hamilton (Mission Board Treasurer).  Revs. John Gray, David McMillan and Ian Kenny, together with Messrs. Eric Graham, Paul Haffey, Barry Stewart and his wife Ruth, will also travel.
More….

This site is best viewed in Firefox, Opera, Safari or Chrome. Use Ctrl + to fill browser window or see our Help File