QUALIFICATIONS OF PERSONAL WORKERS
PERSONAL EXPERIMENTAL KNOWLEDGE OF JESUS CHRIST AS SAVIOUR
We can only experience this knowledge by the New Birth, by the Word and the Spirit. "The Spirit Itself beareth witness with our spirit that we are the children of God." (Romans 8:16).
"And because ye are sons, God hath sent forth the Spirit of His Son into your hearts, crying, Abba, Father."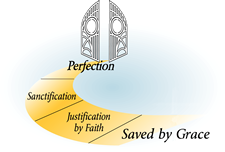 (Gal.4:6).
It was because the Apostle Paul could say "This is a faithful saying and worthy of all acceptation, that Christ Jesus came into the world to save sinners, of whom I am chief" (I Tim.1:15) that he had the power in bringing others to the Saviour. It is the man that knows Jesus as his own Saviour and has the real assurance, who will have the longing to bring others. It is the man who knows Jesus as Saviour who will understand how to bring others to the Saviour whom he found. Many today are trying to save others, who arc not saved themselves. Others who are probably saved men have such a vague knowledge of Christ as Saviour that they cannot make the way of Salvation clear to others. A personal experimental knowledge of Jesus Christ as Saviour includes three things:
1. A knowledge that our own sins have been forgiven because Jesus bore them in His own body on the Cross.
2. A knowledge that the Risen Christ is delivering us daily from the power of sin. "Sin shall not have dominion over you."
3. An absolute surrender of our wills to Jesus Christ as our Lord and Master.
A LIFE THAT IS CLEAN WITHOUT AND WITHIN
"If any man purge himself from these he shall be a vessel unto honour, sanctified, and meet for the master's use, and prepared unto every good work." (II Tim.2:21) If a man is to be used of God his life has got to be clean both without and within. Many men and women have great gifts and great knowledge of the Bible, yet little results in the work of God. Their hearts must be clean in the sight of God before they can expect results. God does not demand a beautiful vessel for His work, but He does demand a clean vessel.
A SURRENDERED LIFE IS A LIFE WHOLLY GIVEN UP TO GOD
Paul could say "For me to live is Christ." Malt. 14:17-20. The miracle of the loaves and fishes. The loaves and fishes in the hands of the lad The loaves and fishes in the hands of Jesus. It was not much but He received them all. We often talk lightly about absolute surrender. Do we really know anything about it?
Have you brought all to Christ - absolutely ALL.
Let go, and let God have His wonderful way
Let go, and let God have His way.
MEN OUT OF CHRIST ARE LOST
If one is to have success in personal work they must have a deep realization that men out of Christ are lost.
Jesus said "The Son of Man is come to seek and to save that which was lost," (Luke 19:10).
Paul also had a concern for lost souls.
"He ceased not to warn even' one night and day with tears." (Acts 2:31) He knew that if one had not the saving knowledge of Jesus Christ he was eternally lost. The overwhelming conviction that men and women out of Christ are eternally lost seems to be very rare in our day. This is one great reason why few people have real power in soulwinning.
HOW CAN WE GET THIS REAL POWER IN SOULWINNING?
1. By studying what the Bible says about the present standing, condition and future destiny of those who are out of Christ.
2. By believing what the Bible says upon these points, without trying to tone it down.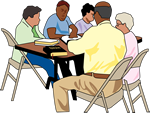 3. By dwelling upon these truths about the lost condition of men out of Christ until they take hold upon our hearts, and we realize their meaning.
Let us realize what it would mean for a soul to be lost forever. If we are to be successffil in personal work we need -
1. LOVE. Nothing wins like love. If we really love men we cannot bear the thought that they should be lost for ever. Jesus Christ lifted up on the Cross is a revelation of God's love, and His own love to man. "And I, if I be lifted up from the earth, will draw all men unto me." (John 12:32). Men will not put you off if they really believe that you love them. The love of Christ constraineth us.
How can we get this love?
First of all, by dwelling upon Christ's love to us.
"We love Him, because He first loved us." (I John 4:19). If we are to have love to Christ and to men the Holy Spirit must imparc it. The first fruit of th. Spirit is love. "The fruit of the Spirit is love, joy, peace, longsuffering, gentleness, goodness, faith." (Gal.5:22).
2. PERSEVERANCE. We must have perseverance and patience. Men are not easily won. We do not win them in a day. If we cannot reach them one way, we can try another. With one man I had to wait for two years before I got an opportunity of speaking to him. He was a Roman Catholic, but God opened the door.
3. PRACTICAL KNOWLEDGE OF THE BIBLE.
"All Scripture is given by inspiration of God, and is profitable for doctrine, for reproof, for correction, for instruction in righteousness: That the man of God maybe perfect, throughly furnished unto all good works." (II Tim.3:16,17).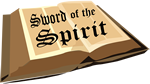 In the Bible is all the truth we need in dealing with men. The Word of God is the only instrument that God has appointed for the Salvation of men. It is the Word that produces conviction.
"Now when they heard this, they were pricked in their heart, and said unto Peter and to the rest of the apostles, Men and brethren, what shall we do? (Acts 2:37). It is the Word that regenerates.
"Being born again, not of corruptible seed, but of incorruptible by the WORD of God, which liveth and abideth for ever." (I Peter 1:23).
It is the Word that produces Faith.
"So them faith cometh by hearing, and hearing by the Word of God." (Romans 10:17)
To be used in soul-winning we must know the Bible. Five texts we ought to know:
(1) "So then faith cometh by hearing, and hearing by the Word of God."
(Romans 10:17)
(2) "The seed is the Word of God." (Luke 8:11).
(3) "Being born again, not of corruptible seed, but of incorruptible, by the Word of
God, which liveth and abideth for ever." (I Peter 1:23).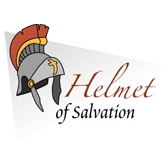 (4) "And take the helmet of Salvation, and the sword of the Spirit, which is the Word
of God." (Eph.6:17).
(5) "Is not my Word like as a fire? saith the Lord; and like a hammer that breaketh th
rock in pieces?" (Jer.23:29).
A small practical knowledge of the Bible is better in personal work than a large
theoretical knowledge. Practical knowledge of the Bible involves four things:
(i) How to show men their need of a Saviour.
(ii) How to show men Jesus, the Saviour who meets thcir need.
(iii) How to make Jesus their Saviour.
(iv) How to meet difficulties that stand in the way of accepting Him.
4. PRAYER.
(1) Ask God for guidance to the right people. "Then the Spirit said unto Philip, Go near, and join thyself to this chariot." (Acts 8:29).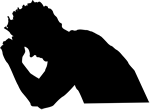 (2) Ask God for the right message for each individual case. Some particular text God can guide us to use, which is the right one.
"Verily, verily, I say unto you, He that heareth my word, and believeth on him that sent me, hath everlasting life, and shall not come into condemnation; but is passed from death unto life." (John 5:24). A man on his death bed came to Christ through this verse.
(3) In prayer ask God for power to drive the message home
(4) Pray to God to carry on the work after we have done everything we can.
5. THE FULNESS OF THE SPIRIT.
When one is saved he is baptised by the Holy Spirit into the Body of Christ (I Cor.12:13).
Every believer is sealed by the Spirit (II Cor. 1:22).
But everyone is not filled with the Spirit. I wonder how many of us can honestly say, "I have been filled with the Spirit". To be filled with the Spirit means the Spirit controls every purpose, every affection, every thought, every action of our life. It is a continual getting filled. Like a glass that is kept full of water by being kept constantly under the overflowing fountain. Yesterday's filling will not do for today.
THE OBLIGATION OF BEING FILLED WITH THE SPIRIT
1. Paul's words in Eph.5:18 are a command - "Be filled."
2. If we are not filled we dishonour Jesus Christ.
3. Not being filled with the Spirit is not merely a serious lack - it is a grievous sin, a sin out of which many other sins spring.
The only way to prevent the flesh bringing forth its awful brood of vices and sins is b being filled with the Spirit.
THE RESULT OF BEING FILLED WITH THE SPIRIT
1. The first result will be new love. (Gal.5:22).
2. The second will be great joy. The fruit of the Spirit is love, then joy. The Holy Spirit is the oil of gladness (Ps.45:7). Get filled with the Spirit and you will be filledwith gladness.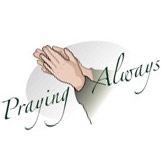 3. Other graces will follow - Peace, longsuffering, gentleness, goodness, faith, meekness, temperance (Gal.5:22,23).
4. Thanksgiving - "Giving thanks for all things unto God." (Eph.5:20)
5. Power in prayer - Praying always with all prayer and supplication in the Spirit." (Eph.6:18).
6. Power in service - "Ye shall receive power, after that the Holy Ghost is come upon you, and ye shall be witnesses unto me." (Acts 1:8).
HOW TO BE FILLED WITH THE SPIRIT
The Holy Spirit is dwelling in every believer, and wants to fill us if we will remove the hindrances and let him. (Isa.59:l,2).
"Behold, the Lord's hand is not shortened, that it cannot save: neither his ear heavy, that it cannot hear: But your.iniquities have separated between you and your God, and your sins have bid his face from you, that he will not hear."
First we must have the desire to be filled - "I will pour water on him that is thirsty." (Isa.44:3).
There must be absolute surrender - The Holy Ghost is given to them that obey. (Acts 5:32).
We must pray for the flulness of the Spirit. "How much more shall your Heavenly Father give the Holy Ghost to them that ask Him." (Luke 11:13)
We must claim by faith the fulness of the Spirit. "What things soever ye desire, when ye pray believe that ye receive them and ye shall have them." (Luke 11:24). When we have let go every sin - having let go all pride, everything that is of self and the flesh - just look to the Holy Spirit to come in and fill every part of our being, take complete possession of everything, every thought, purpose, affection, plan, act and word. Ask Him to do it. Expect Him to do it. Wait patiently and quietly upon Him. That is all - He does all the rest.
How did the Apostles receive the Holy Spirit -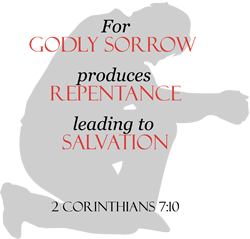 They recognized their need.
They believed it was for them.
They really desired it.
They continued stedfastly in prayer.
They were wholly surrendered to God's will.
They expected it.